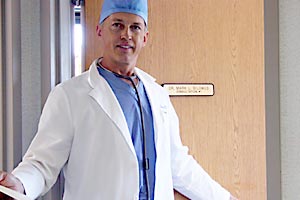 Dr. Bilowus was born in Upstate New York, the second of 6 children. He lives in Reston, Virginia.

An avid sports enthusiast, Dr. Bilowus enjoys tennis, skiing, camping and fishing with his family and friends. He is also bi-lingual and speaks fluent Spanish.
Dr. Bilowus is a caring and experienced professional, dedicated to his patients and to the field of urology.

It is the philosophy of Dr. Bilowus and his staff to provide the highest level of care to his patients in a warm, friendly, caring environment. Appointments are made without delay and special attention is given to patients with urgent or pressing problems who work on a tight schedule. Phone calls to patients to discuss progress, test results, and postoperative followup are made personally by the doctor. Educational literature purchased by the practice is provided to patients free of charge.
The doctor regularly participates in continuing medical education to maintain an up-to-date knowledge of his field. This includes national conferences, seminars, medical association meetings, audio and video updates, and local university grand rounds educational conferences. A complete list of continuing medical education credits is available on request.
Dr. Bilowus is Board Certified in Pediatric and Adult Urology and has been re-certified by the American Board of Urology multiple times.